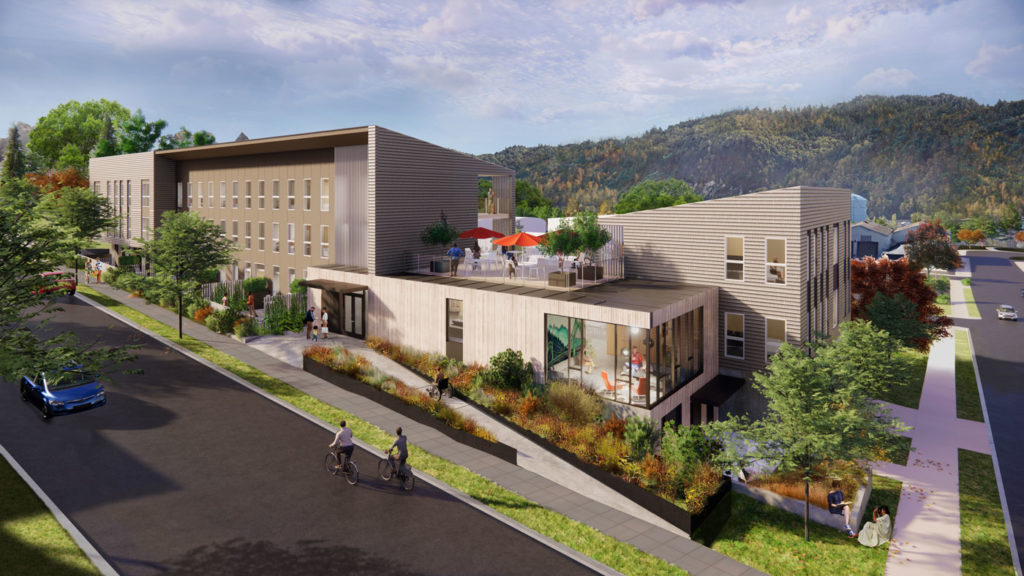 Architectural Design by Mahlum Architects
Our Home – Cathedral Park will be in one of the most desirable locations in the city
This new community will reside on a ½ acre of urban hillside property that we, along with our nonprofit partners, Community Vision, have secured in the heart of Portland's iconic Cathedral Park neighborhood near the base of the St. Johns Bridge. The incredible location is just minutes from downtown, convenient to public transportation, a short hike to Forest Park, and comfortably walkable to many restaurants, bars, shops, and the beautiful Cathedral Park.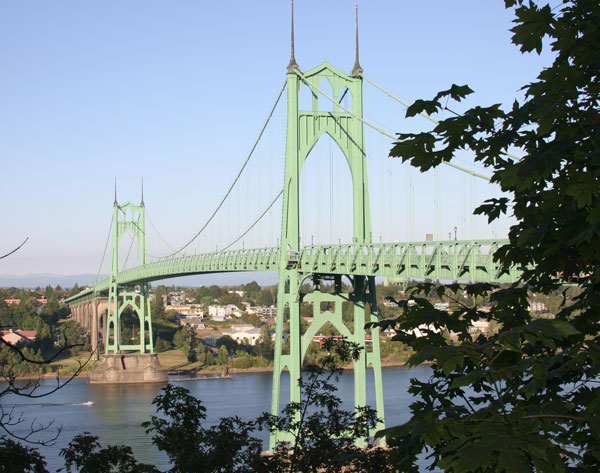 Our Values
We believe that all members of our community should be able to play an equal role in the development of our shared identity and vision:
Growing together as a community and as individuals
Creating an authentic sense of belonging
Making decisions cooperatively
Sharing resources
Respecting and embracing differences
Giving and receiving
Enjoying each others' company
Connecting with our surrounding neighborhood, city, and region
Our Details
We have several committed families and are Building Membership Now!
We have control of a ½ acre of land in North Portland, located at North Edison Street and North Burlington Street in North Portland
Our developer is UD+P, one of the nation's only professional cohousing developers
We have secured partial pre-development funding
Estimated completion: 2022
All accessible, universally-designed condo homes (no stairs!)
28 units with full kitchens and laundry hook-ups
Studio, 1, 2, and 3-bedroom units
Shared common dining and gathering space, kitchen, bike parking, dog washing station, laundry, interior and exterior community gathering areas
Large, shared, landscaped courtyard
Community deck
Several private sidewalk patios
Covered parking for 15
Conventional ownership of individual units
Cohousing governance structure
1 ADA unit
Several subsidized units for income qualifying individuals
Incredible views of Forest Park and the St Johns Bridge
Walk score of 86
Access to shopping, amenities, and entertainment
Close to public transportation
Right next door to a large community garden
A strong, supportive, and fun community of neighbors!
What is Cohousing?
Contemporary cohousing originated in Denmark 60 years ago and planted its first roots in the US in the 1990s. The concept combines homeownership with shared values and communal spaces to create an environment where individuals and families can build their lives and community together.
Inclusive and diverse communities are stronger communities.
Our Home Cohousing Projects are envisioned and organized by the Oregon nonprofit, Our Home, Inclusive Community Collaborative and based on the belief that inclusive and diverse communities are stronger communities.