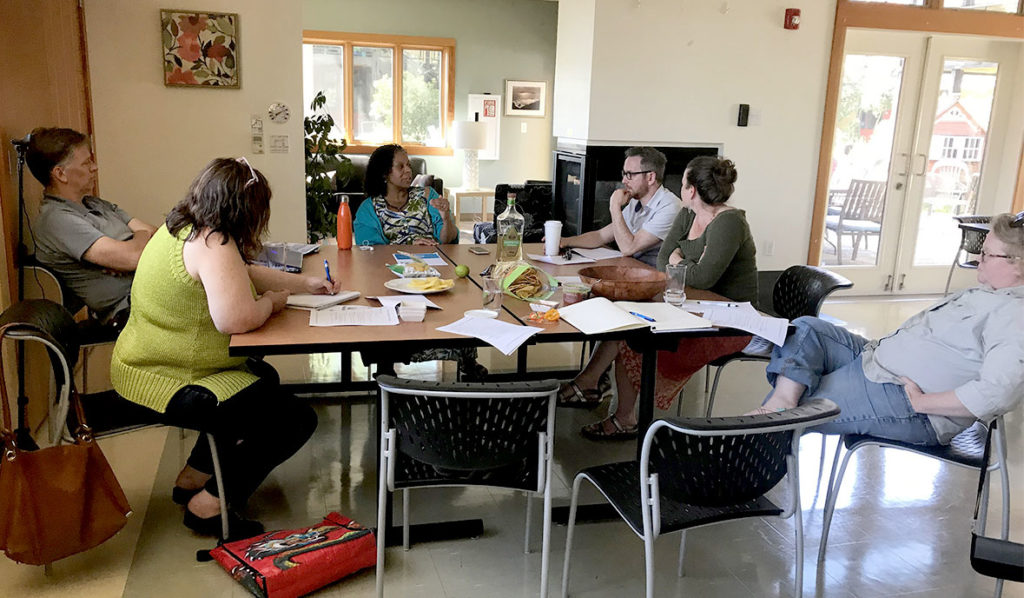 Our Mission
Our Home – Cathedral Park is a unique cohousing community and the flagship development of Our Home, Inclusive Community Collaborative. OHICC's mission 'to promote, support and develop inclusive and diverse communities' is the foundation that Our Home – Cathedral Park is built upon. With the assistance of OHICC, our community members are championing a groundbreaking approach to building community, combining innovative design and thoughtful management to host a variety of home ownership opportunities for individuals and families of diverse abilities, ages, and income levels.
Ambitious plans such as these do not come together on their own, and Our Home, ICC is grateful for the generous help from our partners:
Community Vision, https://cvision.org/ a local nonprofit working to support families and individuals experiencing disability
Proud Ground, https://proudground.org/ the largest Community Land Trust in the Pacific Northwest
Urban Development + Partners, https://www.udplp.com/ a Portland development firm with extensive experience in multi-family construction and cohousing development
Our Vision
We are family and friends creating joyful inclusive community connections
Our Values
We believe that all members of our community should be able to play an equal role in the development of our shared identity and vision:
Growing together as a community and as individuals
Creating an authentic sense of belonging
Making decisions cooperatively
Sharing resources
Respecting and embracing differences
Giving and receiving
Enjoying each others' company
Connecting with our surrounding neighborhood, city, and region
Words that light us up!
Playful, fun, humor, happiness, wellbeing, zeal, and peace
Thoughtfulness, patience, compassion, tenderness, and generosity
Safety and security
Teamwork, contribution, collaboration, usefulness, and humility
Relationship, connection, friendships, and family
Inclusion and diversity!